THE GOSTNER SCHWAIGE
Close to the sky.
A place to wind down and recharge your batteries, in order to continue your inner and exterior journey.  Meals and drinks prepared with steady and knowing Hands and an accurate attention to the taste; the peaceful and serene mountain hut.
The Seiser Alm is a great place to be whatever the season, whatever the weather and whatever the time of day. It is a special place, with its ample meadows, woodlands, mountain trails and summit paths. The Gostner Schwaige is right in the middle of all this.
The term Schwaige is used to denote a mountain hut and it is used in the alpine territory since the middle ages. A Schwaige usually is self-supporting, thus cooking and serving self-produced goods. Our family on the Gostner Schwaige has likewise been doing so, just with some important differences.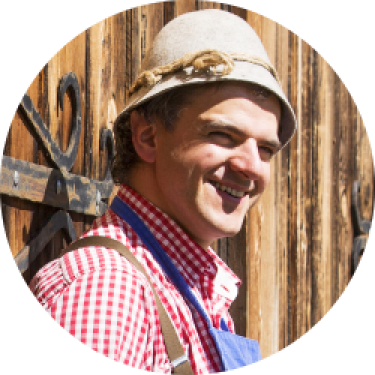 "Everything is already available to us! We just have to open our eyes and realize the wonderful gifts, which our mother earth offers to us. There are just so many things to see, feel and taste. In this lies the real soul of our South Tyrol. "
Franz Mulser